Team Air - A Bend Oregon A/C and Commercial Refrigeration Contractor
Also serving redmond, madras, la pine, sunriver, Prineville and the rest of central oregon.

sales - repairs - installation
CommercIAL Refrigeration
At Team Heating, Cooling and Commercial Refrigeration, we understand that your business is dependant on a refrigeration system that operates smoothly and consistently. We provide commercial refrigeration repair and service for Bend and Central Oregon businesses that include routine maintenance and 24 hour service.

The staff at Team Heating understand the unique commercial cooling and refrigeration requirements in the food service and hospitality environment. Whether it's new industrial refrigeration equipment, walk-in coolers or freezers, or commercial water heaters, Team Heating can help.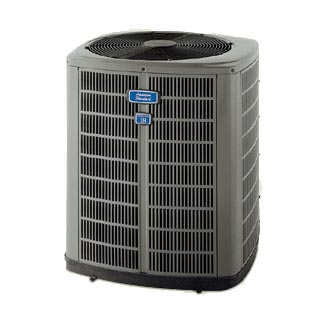 Air Conditioning
Team Heating and Cooling promises to keep you cool when it's hot outside. We provide quality air conditioning repair services and cooling equipment options for every need. Making your home or business cool and comfortable is our goal!
Our expert air conditioning repair services in Bend Oregon are performed by professionally trained HVAC technicians. All of our repair services are guaranteed for your peace of mind. Team Heating, Cooling, and Refrigeration is fully licensed and insured in air conditioning repair, sales, installation and air conditioning maintenance in Bend and Central Oregon.
We are experts in air conditioning, refrigeration, installation and repairs for residential and commercial customers. We sell and install American Standard High Efficiency Equipment and GREEN HEAT SYSTEMS.
For exceptional service, call us today at 541-388-1030.
Team Air A/C and Refrigeration Services:
Sales - Repairs - Installation
Commercial Refrigeration - Water Heaters
Walk-in Freezers and Coolers
Residential and Commercial
Frozen Foods, Beverage Cases
A/C Repair and Installation
Under-counter Refrigeration Service
Servicing All Makes and Models